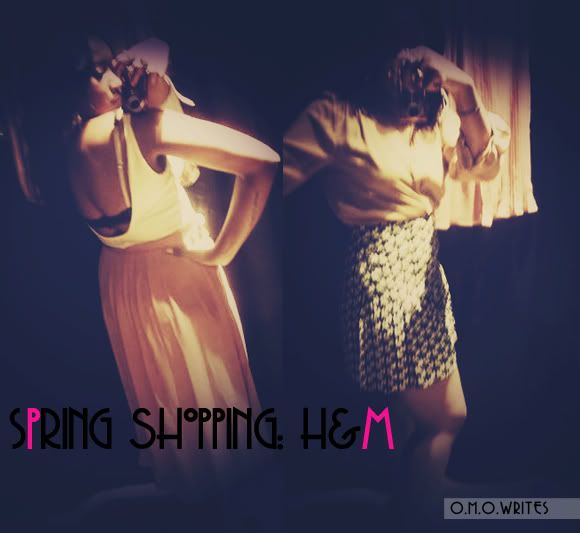 I tried on 15 pieces in my last H&M visit--don't judge! Three pieces made the final cut--all pictured above with the exception of the culottes which were super cute, definitely Miu Miu-esque, but not the matter at hand.

I was aiming for interview pieces. Your girl is looking for a new gig *insert cheap plug here ->keep me in mind if you hear of a brand manager/production manager position at an accessories company (preferably jewelry)!*

Back to the story, so I had an interview the next week and wore the skirt--partly pleated and all fabulous--with the blouse I also snagged, my A. wang blazer and Forever 21 Miu Miu-esque platform Maryjanes...seems I have an affectation for all things almost-Miu Miu.

For a relaxed look, I wore the skirt again that weekend with my fave vintage top, a vintage lace cami, a navajo pendant neck- and my Aldo laced up wedges.