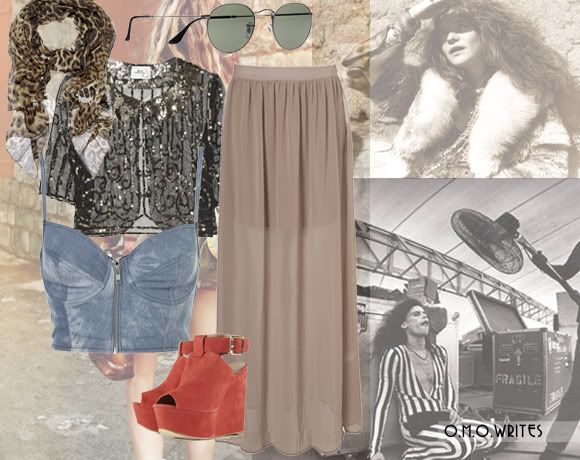 YSL scarf RAYBAN shades TOPSHOP waistcoat, bralette, skirt and shoes

...and profesh done below, all high.
I was watching Dateline on E! with Steven Tyler on Sunday--the man's style is absolutely inspiring. His feather embellished hair has more style than most can claim altogether! He inspired the first collage. And who knew, Janis Joplin was his inspiration early on.

As for styling tips, blend quality with fast fashion for unique looks and a pocket-friendly budget. You won't mind a little splurge when you wear it all the time! No worries about exhausting it's styling potential--behemoths like Top Shop and H&M will always keep your look fresh.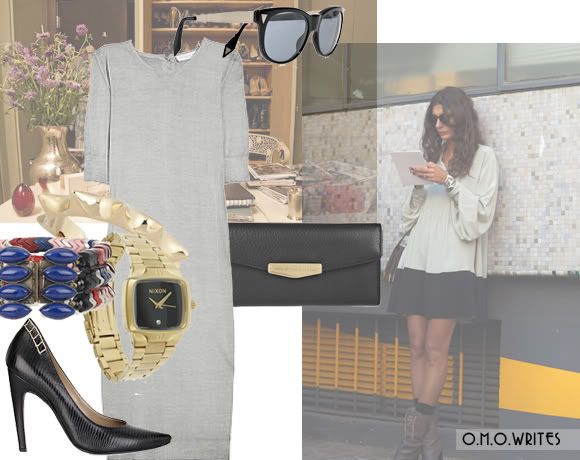 STELLA MCCARTNEY dress PROENZA SCHOULER heels VICTORIA BECKHAM shades NIKON watch ISABEL MARANT cuff PAMELA LOVE cuff MARC JACOBS wallet