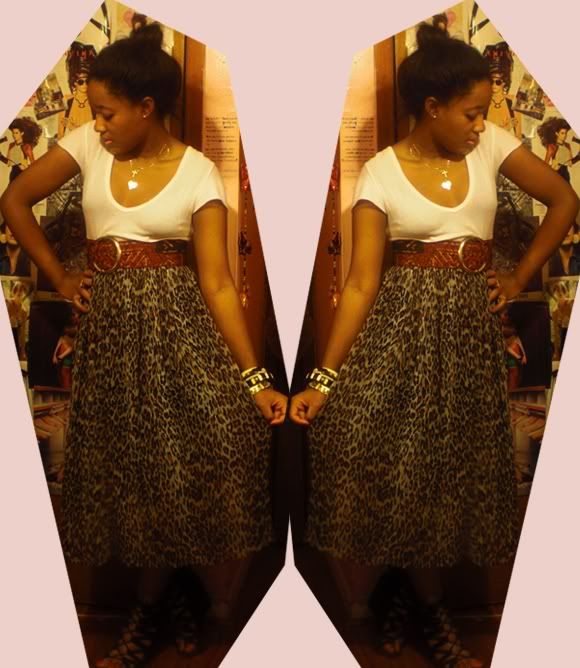 Deets: random white waffle tee, belt via Vintage dress, Vintage leopard skirt, Aldo wedges

So apparently Mercury is retrograde and shit is supposed to just go a wry. Technology, communication, realtionships etc are supposed to be just completely out of sync.

I thought this celestial chaos missed me until I messed up a super important UPS shipment at work yesterday, sending a package meant for Next Day as Ground to Texas! My night ends with unsuccessfully pleading to dig through pacakges on a trailer of thousands at the UPS Warehouse.

I tried to pick my spirits up with a new pout, Illamasqua in "Liv" for a creamy pastel Barbie pink...and some McDonalds fries. Here's to a astrologically balanced day today!