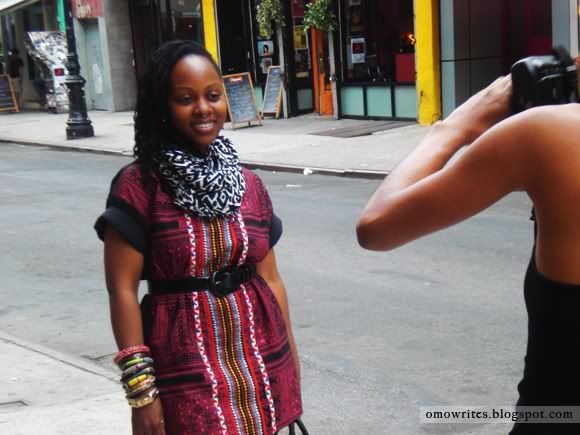 Saturday was laid back and just beautiful. Started off with a quick session at the office to catch up...after which I bumped into a weekend flea market that happens on the our block [25th bet 6th + 7thAve]!

Then, because I've developed a beauty regimen of lining my lower lid [only to the iris] with black shadow, I decided to invest in a label choice. Givenchy Le Prisme in Showy Black is my new makeup bag addition!

Next was the High Line and organic ice cream...then met Eniola [pictured n these shots] at the Hester street Flea where I got an amazing cropped shoulder interest leather jacket for 25 bucks!

I took shots of none of this! Sorries...

After the flea, Eniola and I walked around L.E.S. looking for a smoothie spot because she was having a craving and on the way a new blogger, Soukena stopped Eni' for a street style shot. The night ended at the usual Thai spot because the atmosphere is amazing and no one else makes coconut rice.