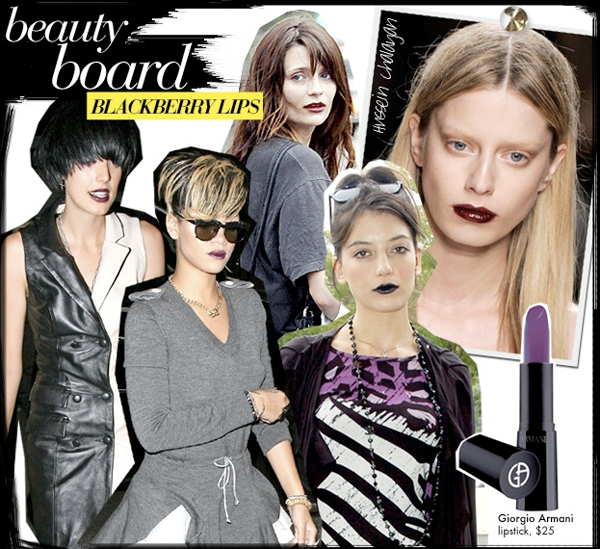 Trusty, WhoWhatWear Daily has devised a trend alert of their own for the look for fall that I reported on a few days ago, "Electric Purple Lips."

For the perfect nighttime look slick your pout with either of the purple hued lipsticks in the collage below. To play the look down for the day, try pairing it with a berry gloss or wearing the gloss alone.


I've made your search for the perfect lip color easy by compiling the Shopstyle collage below. lick on the collage and you can purchase the lip colors thereafter.