Oh! i love that song...I just made myself really nostalgic about the holiday season...
Speaking of holidays my birthday is this Friday! Don't forget to drop a line wishing me a happy one. Of course, I'll be sure to remind you :)

Catching up on style posts, here's what I wore as soon as the temp dropped below "no jacket weather"...Feels a bit "My So Called Life."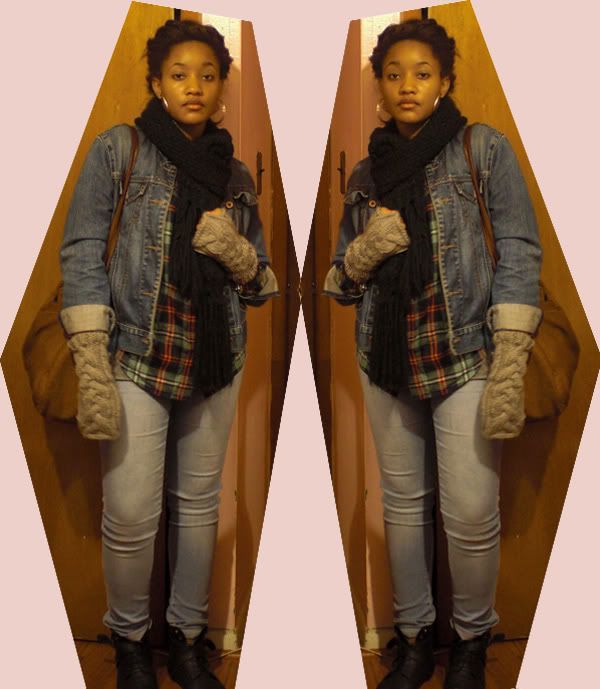 Deets: Old Gap jean jacket, Urban Outfitter plaid kimono top, H&M jeggings, Steve Madden Boots, Banana Republic scarf, new H&M fingerless gloves (the perfect kind!--without the thumbs covered so that i can text and in the perfect shade of oatmeal to go with everything!!!)