Wore this dress ($29->$19) almost as soon as I bought it! Love the graphic design. Love the mumu shape and how easy-breezy chic it would be belted with high heeled sandals.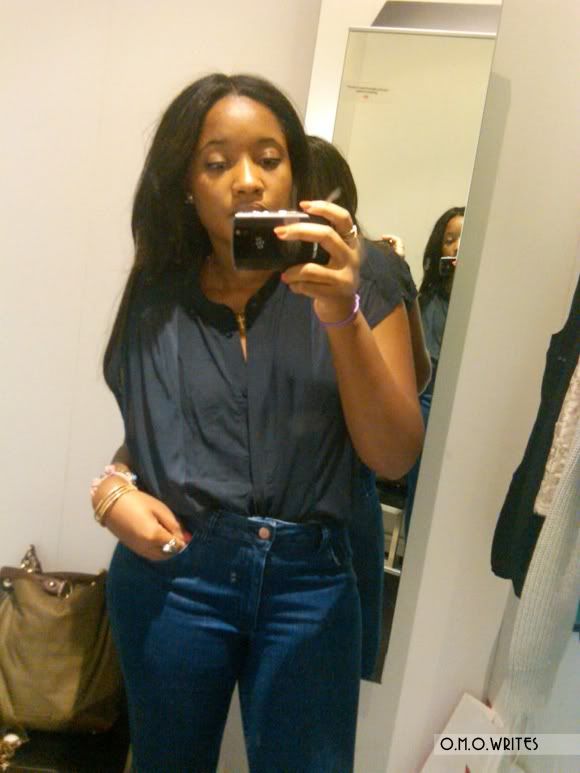 This top ($29) felt very Ashley Olsen tucked into these jeans ($49). But not sure about the fabric, I passed.



At 49 bucks, this sweater was one of the pricier buys but for a piece that's absolutely seasonless, I couldn't resist! The split begs for layering!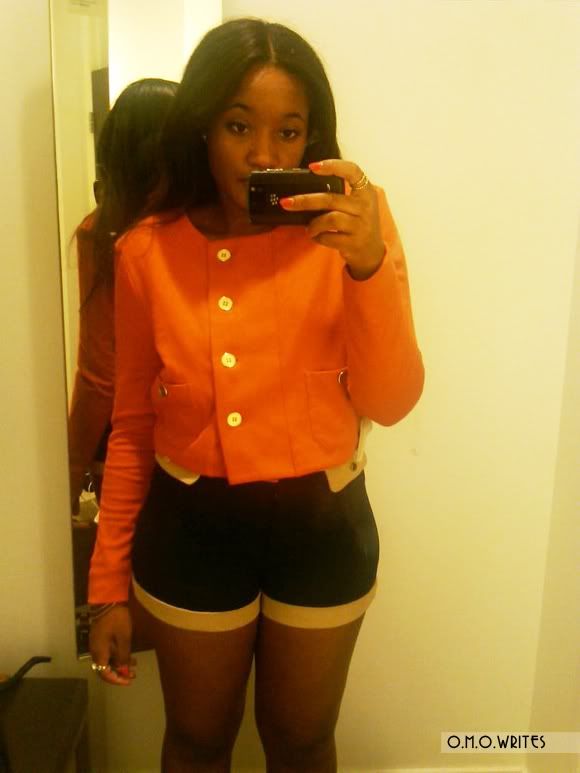 I just had to try these on! H+M is doing these '60s mod inspired pieces. Super structured and color blocking galore. The jacket was really cute opened too, but the fabric was too junior for me.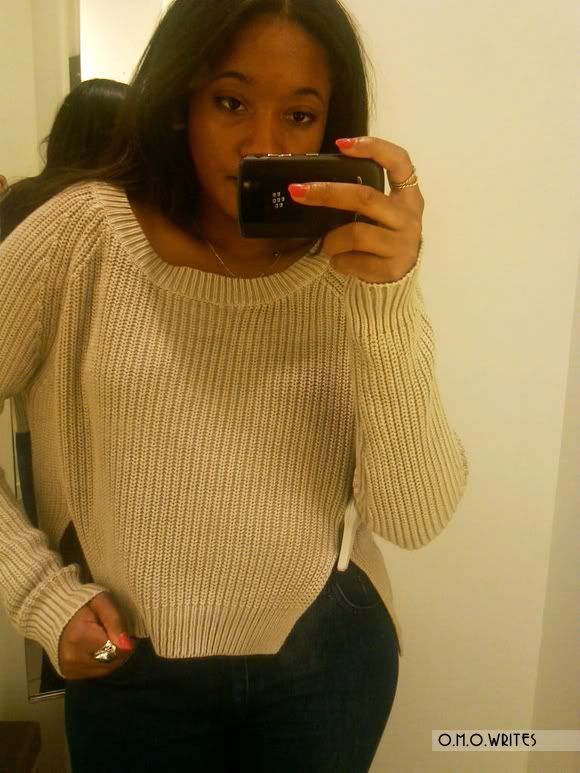 A fun chunky knit ($49), again with the slits and the longer in the back situation. The designers are really focusing on common element in the design.



I'm always attracted to the billowy blouses. This one felt too old though. The peter pan collar and the print was too forced. It's better in green, but then it doesn't come across as vintage...gets confusing.



Long in the front!? This was a no.



This top ($17) was cute but when you have similar camis, it wasn't cute enough. It had this elastic peplum thing going on. And the jeans ($49)--loved until it got to the ankles. They refer back to the '60s theme--cropped with slits at the hem on the inseam and the outside, which means they flare out. Also a no.