Flipping the bird in peacoats. Swigging 40s in Fashionably frizzed out hair. Playing on the tracks in refined thigh highs and mini skirts. The Proenza Schouler and Harmony Korine's collaboration is a beautiful mix of reality, fiction, surrealism and fashion. Below are some of my favorite lines in the narration:

"I like when a balloon gets aaaaall fucked up and pops and everyone gets scared.
I used to call my dad St. Nick because he bald and fat as hell.
And everyone gonna die soona or lata
...That's why I love cigarettes soooo much.
I hope I don't die for a long time though
I stil got things I wanna look at.
...Fuck this town...
I wish I was that bird and could just fly away...
My friends and I are a gang of fools...
It's us against the world...
The stars aint never gonna leave us"

See Jack and Lazaro's thoughts on the video/extension of the collection below. They speak on why they sought Korine to direct and the importance of the state of the characters' situation as disenfranchised, corrupt and hopeful.


In a Q&A with Korine on ProenzaSchouler.com, he's asked what about the Fall collection inspired "Act Da Fool." He says:

"The patterns and paint drips on their clothes spoke to me. It said "go fuck up the world, burn shit, blow it up, eat mud, snort glue, drink a lot of malt liquor and eat some fried chicken, watch some strippers throw down the booty and find God."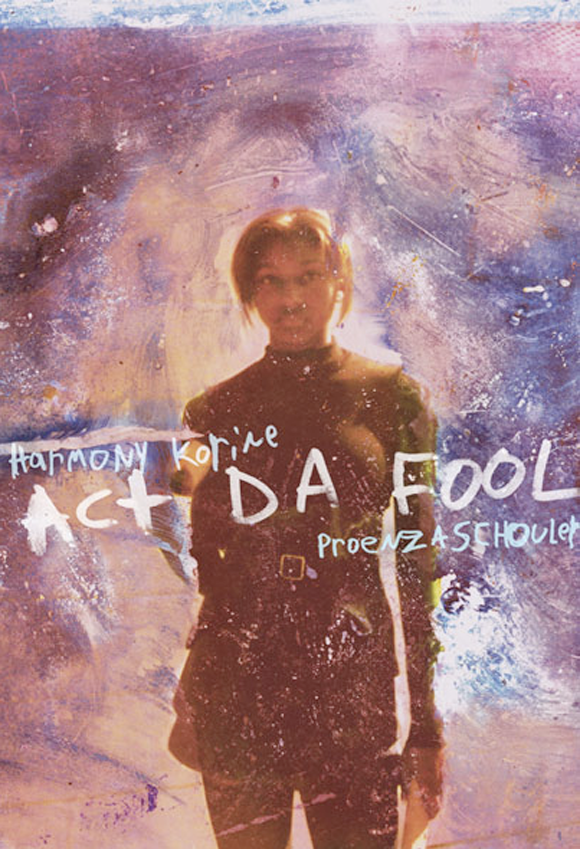 //SOURCE//