So I had a great time hanging out with Holland-based stylist, Naphtaly Rooi last week. It was temporarily punctuated by another wardrobe malfunction, see my first one here. My beautiful silk Indian Harem pants were falling apart right on me! I'm talkin about shredded on the side where my bag rubs on my leg and somehow sliced in the back!

But Am App to the rescue. We dipped in and I scooped up a pair of these tri-blend leggins and that wire head tie.

After a cute party at The Foundaion for Yours Truly Brand, we ran into Shaun Ross and he gave me a tongue lashing for missing his b-day [backstory: I had a blonde moment and mixed up the date]. Honest mistake...no shade to Shaun--ever! See what he gives on a Thursday night below. Yaaasss, kilt!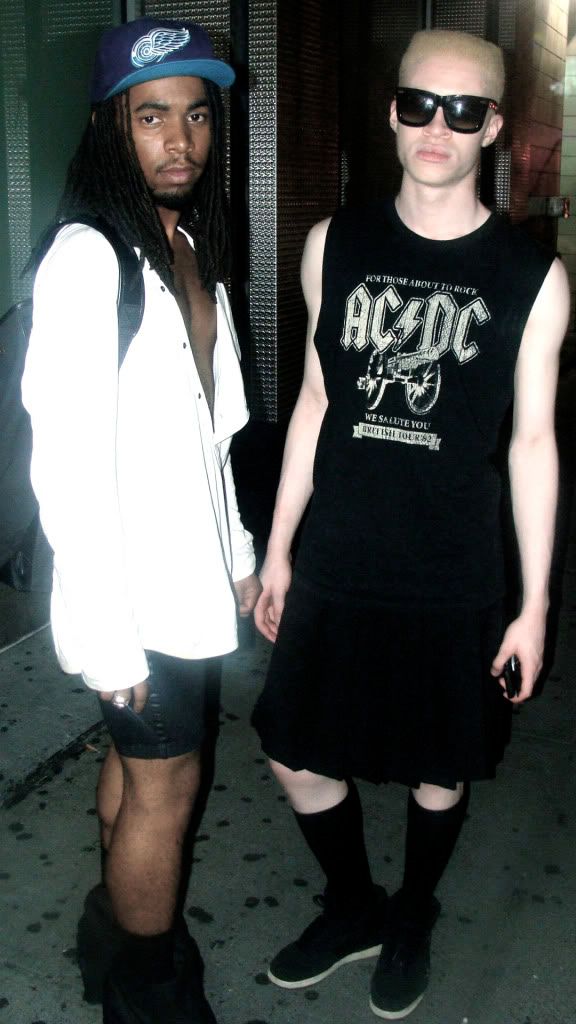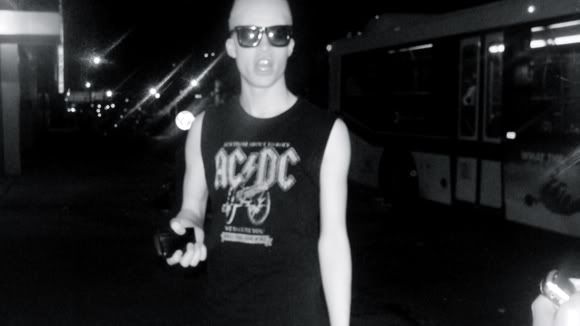 photo cred