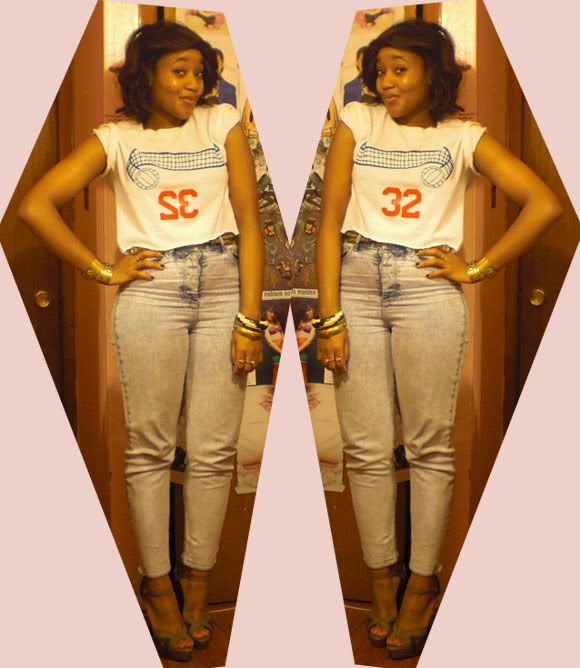 Deets: high school volleyball uniform tee, H&M jeans, Forever 21 (faux YSL tribute pump) platforms

In high school, I played on the volleyball team...mainly to beef up my resume for college applications but it turned out to be a super significant point in my high school days.

I found this shirt in the clear trash bag of stuff to donate to the salvation army and I suddenly wanted it back! I cropped it that night...longer in the back [which I wanted to show but was told that I look like I'm showing off my butt--which has gotten significantly larger since the holidays...but I'm working on that..let's not talk about it haha--instead of the shirt. So I ixnayed that shot]

Point is: I've resurrected and customized my own vintage athletic tee and can't wait to wear it in the spring!