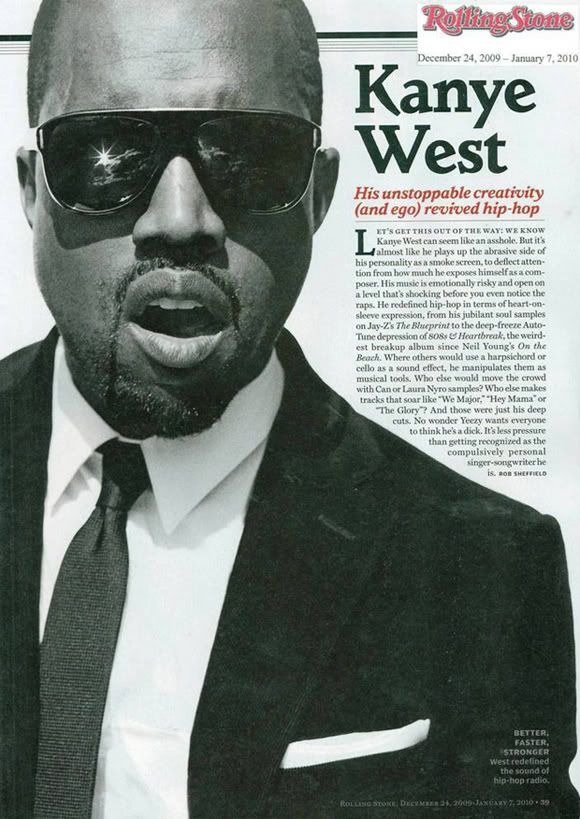 Rolling Stone calls Kanye West one of the greatest artists of our last decade. Who can really disagree with that between his talent, style, publicity stunts, bizarre love life and family tragedy. That is definitely the ground for one hell of a person, let alone an artist.

Besides that, it's #MusicMonday on Twitter. What are you listening to?

I think 808s & Heartbreak is one of the most relaxing albums to listen to in the morning. I picture this Kanye in the middle of some ancient tribe during this whole album.
There's something about the subtle hand claps, drums and the African influence that makes it super soothing.