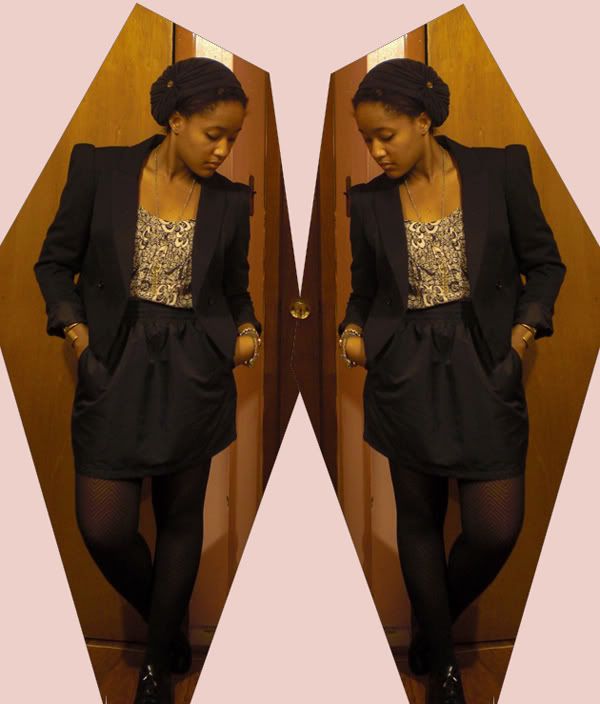 DEETS: turban, H&M blazer, FC top & tights, American Apparel skirt, JC oxfords

A few people have asked about this turban. I wear it to the side and embellished the knot with chain. I bought it from a random beauty supply/wig shop in my neighborhood. You may be able to find it in similar shops in your area as well.

Though I channel "old lady" with this look, Prada jumped on it in 2007. Here are some looks for that spring collection.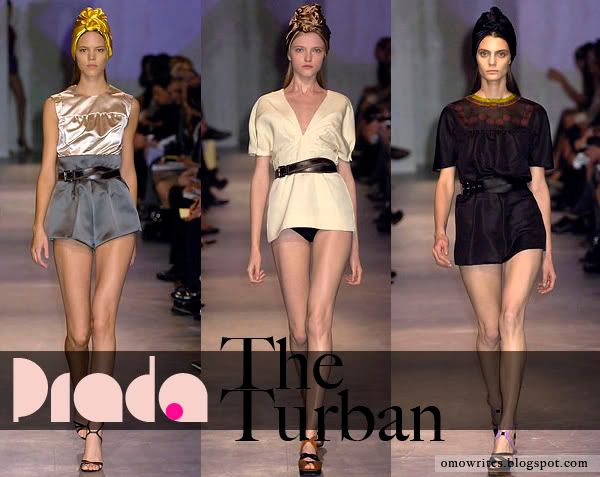 Photo cred: style.com