You have to read the review on style.com for Balmain's show. It's hilarious because it touches on the fact that Christophe Decarnin has single handidly infused your favortite shopping destination with shoulder interest sequined-out dresses, Here's a snippet:

"It's a known phenomenon that the cost of a single one of his jackets ($9,000 or thereabouts) could pay for an entire wardrobe of Balmain knockoffs for ten teenage girls, but no matter: He is hot...For Spring, Decarnin brought out another whammy of a no-brainer blockbuster: disco cavewoman goes to the front."

Read the rest here.

Below, by the way, are looks that I feel rounded out the collection of gold and sequin, but I also feel looks a bit too casual, a bit too "Forever 21."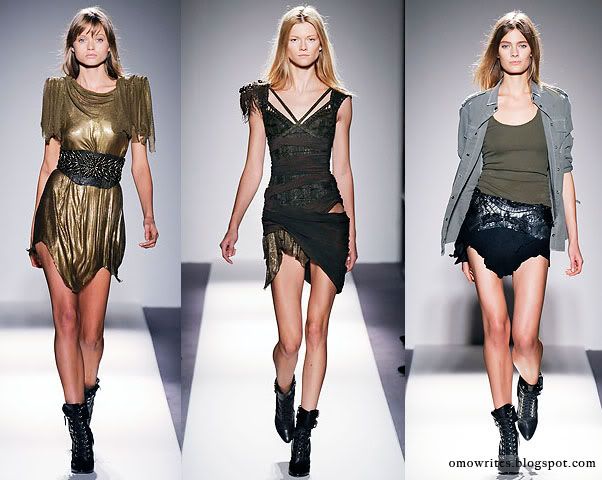 Though the first look gives "Joan of Arc," it looks unfinished. How will that look without a belt?!
The second look looks too costume-y.
And the last looks way too industrial for his aesthetic.

Is this the collection you've been waiting for?