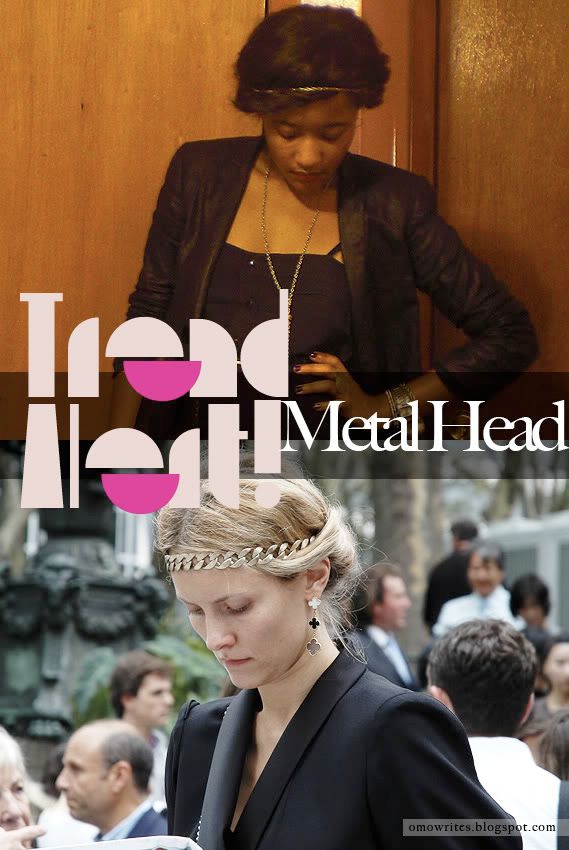 Tommy Ton took the shot below for style.com last week for fashion week...but I've defintely been wearing the look for a solid week before that.

Are metal headbands the next hair trend? Charlotte Ronson has already planned for similar headbands in her spring show. See it here.

Email me samantha.smikle@gmail.com for your own chain headband ($12)! But it directly at Odd & Even, NYC. Click HERE.