Nicola Formichetti styles model Lakshmi Menon into what's interpreted as a global warrior. I particulary think she favors a Disco Indian chief in the first shot. Either way, I love the intense layering and the use of her own skin a a part of the look.
Just from a trendspotting point of view, it looks like the
baby blue nail polish trend
is still emerging. Peep her nails.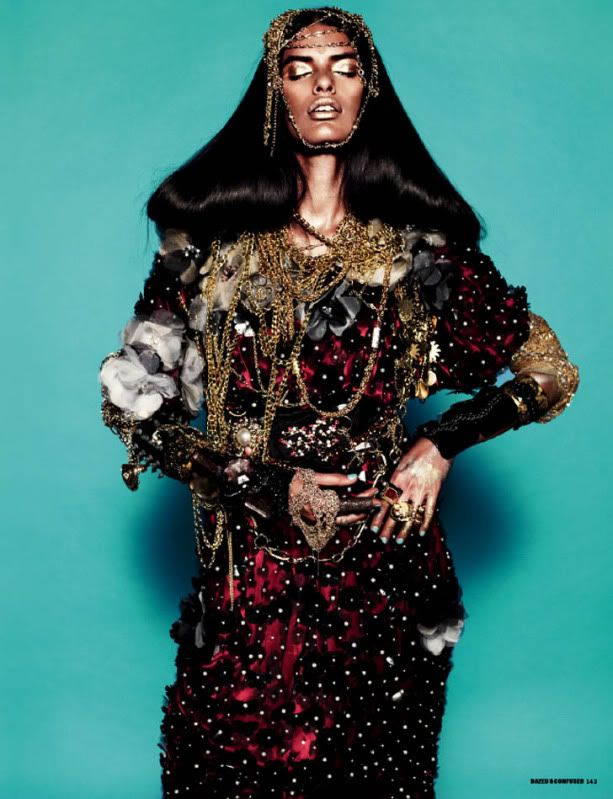 photo cred