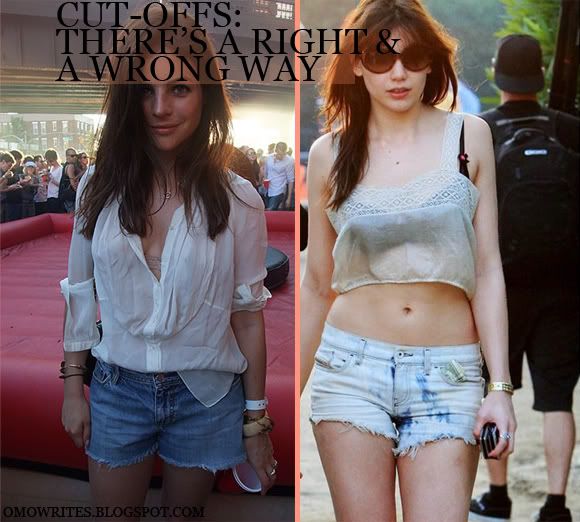 photo credit: here and here

We've all experienced the good weather of this past weekend. But as hot days become more frequent, please handle summer trends in taste, especially something as easy to mess up as cut-offs.

Julia Restoin-Roitfeld and Daisy Lowe show us the right and wrong way to rock 'em, respectively.