My hear skipped a couple beats when I browsed the A/W '09 Louis Vuitton Collection. Marc Jacobs seems to have paid some tribute to Christian Lacroix with the ruffle-y, sheer, tutu pieces. But below are my top five looks that I heart and wish I could wear right now.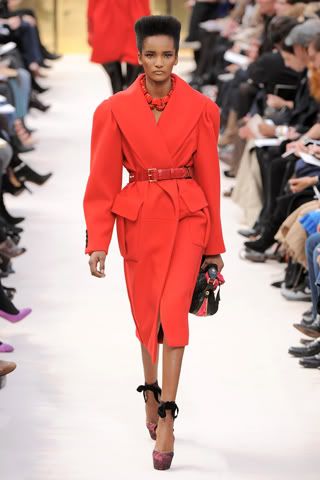 Red is powerful and in hard times a woman's got to be tough.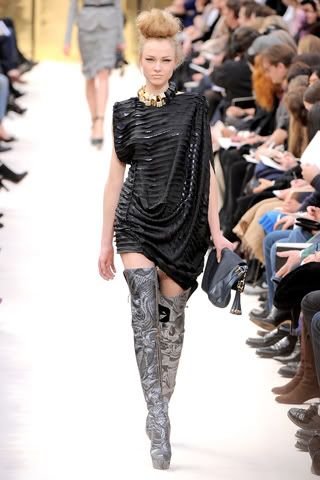 I do sexy in subdued doses. So I love how this is sexy just so.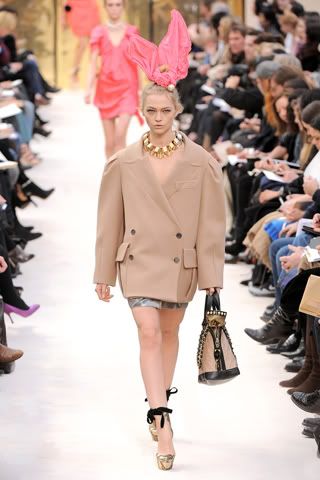 Nudes are hot for this spring and we see here that they'll still be relevant for the fall. Plus a bit of volume to the mix, doesn't hurt.



Leather! All over the runways for the fall--but paired with a cutesy top, it's not as intimidating.



And here's the cherry on top. Mini, low cut, but vibrant and voluminous. The perfect blend of sexy and pretty!