On my way to the park to enjoy the weather before class, I kept bumping into stylish people. But guys, nonetheless, as I've been attracted to men style of late.

I don't know when I'll get tired of this look. But while I'm into it. Here's a shot!



Gold shoes. Check. Man bags. Check. Model strut like Broadway is your catwalk. Check.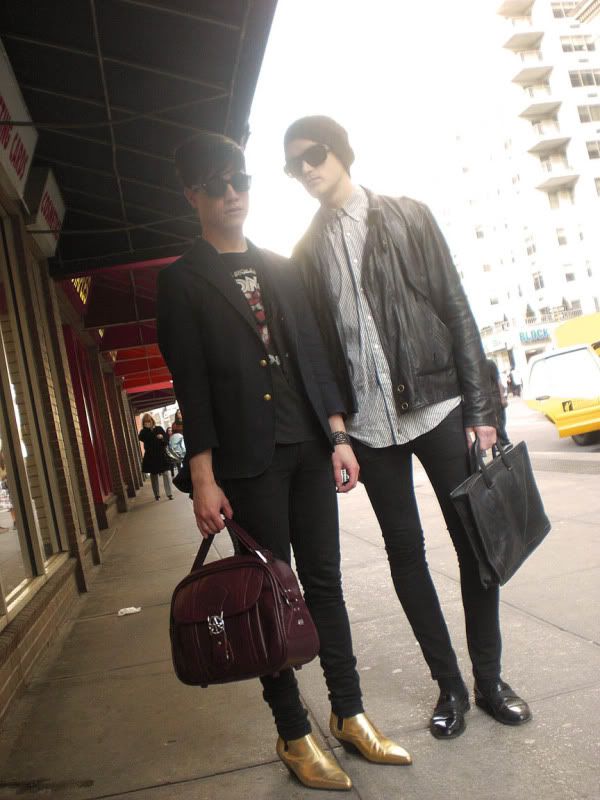 After shooting the guys,
I twittered
"Where the ladies at?!" And the twitter street style gods answered my prayers! Here's Hannah in her '90s drama glory.