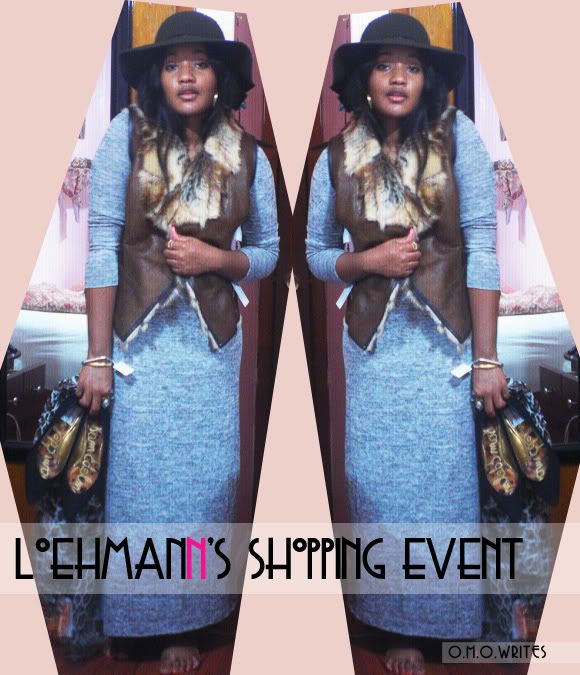 Deets://
BCBG Generation bangles (set of 2) $20 -> $9.99
Fur Vest $180 -> $79
Equipment Blouse $208 -> $79
Wool Medium Floppy Hat $45 -> $29
Romeo and Juliet Couture Maxi Dress $158 -> $39.99

That's super crazy savings, no imperfections, original markdown! I tried everything on altogether once I got home.

I'm still so excited from my shopping experience at Loehmann's, where myself and six other bloggers were invited to the discount department store for trend talk with Stylist Felix Mercado and shopping with a $300 gift card.

Observing Loehmann's from a distance and, of course, having walked by it on so many occasions as it's walking distance from my job, I thought it to be a retailer for an older woman. I thought the woman who is devoid of fashion insight shops at Loehmann's. That is soooo far from the truth!

Don't compare it to Century 21 either. The Chelsea-based Loehmann's is super organized, on and ahead of trend with a selection that keeps your eyes darting across the floor.

It's seriously my new fave store. Check my twitter for the tons of twitter updates I made throughout the event and after! //here//

p.s. I picked out a great giveaway item for one of my readers! The giveaway post TK ("to come" in journalism-jargon).