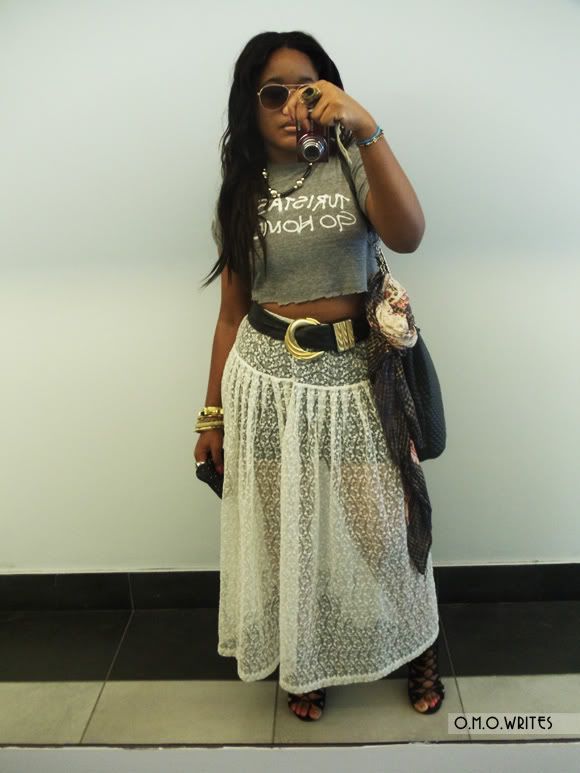 //Deets: Random tee cropped, Forever 21 body con skirt under Vintage lace skirt, Vintage belt, Aldo wedges, Vintage necklace, bag, scarf via my Mom//

Writing the deets to this look I just realized it's majorly vintage! Love vintage shopping and I'm long overdue for a good trip.

The inside scoop is that this shot was taken on Sunday morning, the morning after a party on Saturday night. But I also wore the lace Vintage skirt in the day on Saturday to the Solestruck casting, coffee and dessert at Balthazar in SoHo and to visit my artist friend in Harlem.

So I also wore it with black Kurt Cobain tee cropped, A. Wang super short black silk shorts and a brown leather woven belt...can you picture it?