Models and Chloe, before the show

What Chloe describes romantically as a makeup style she longs for, I mistook it for a "bruised-effect."
"I'm really into a blush on the eyelid and on the high of the cheek," Sevigny said. "The singer of Cocteau Twins used to do that — really pink eyelids. It added a little romance to the hard kind of street-edge clothes." [source]

How could you blame me! With a collab with skateboard clothing company Vision, the collection is super sporty and the eyelet cut leather lends a twisted edge. Am I naughty or am I nice?

You tell me.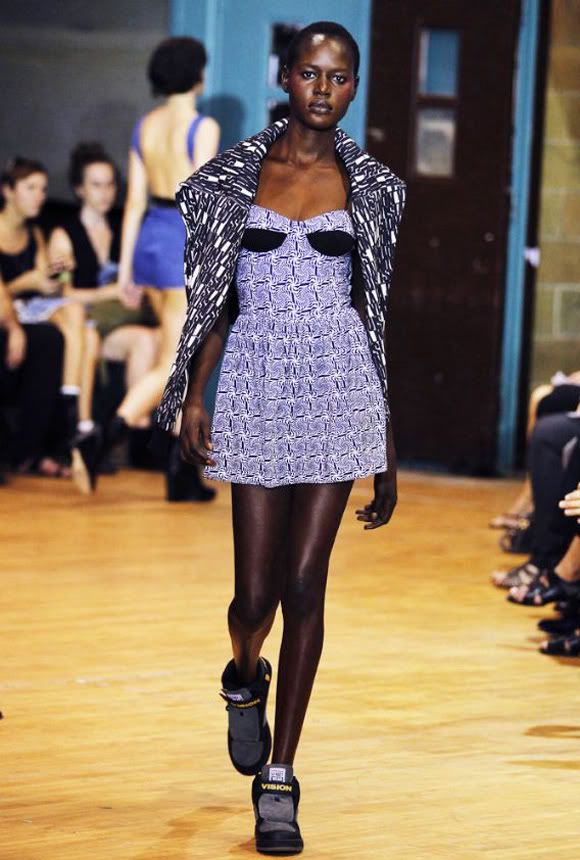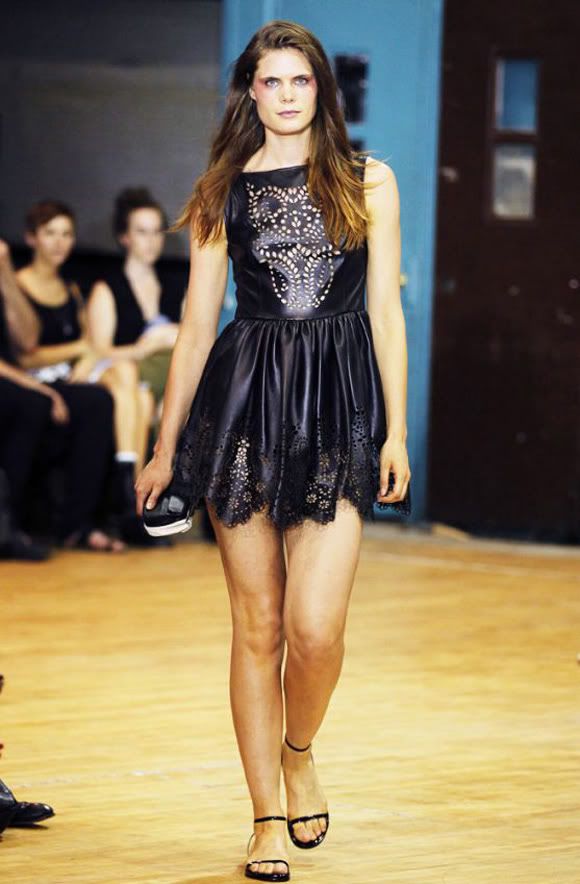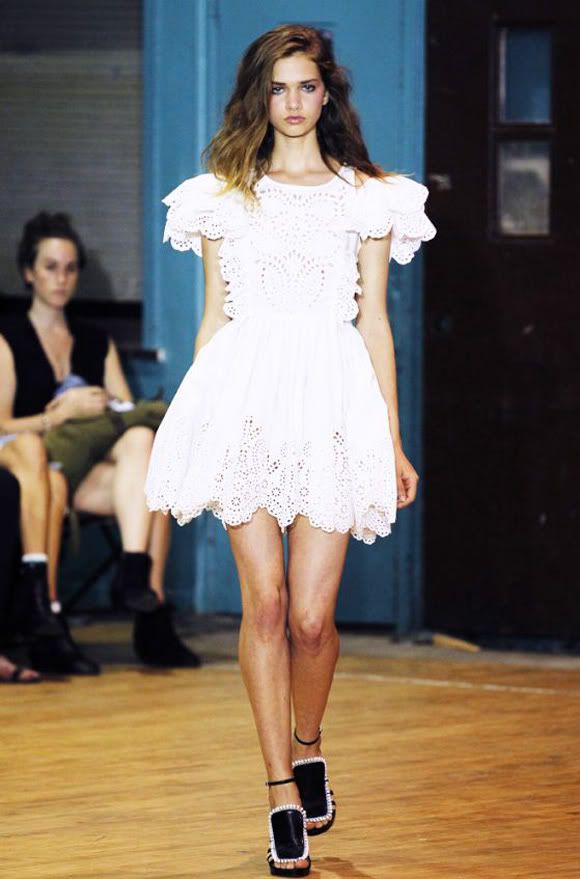 [photo cred]