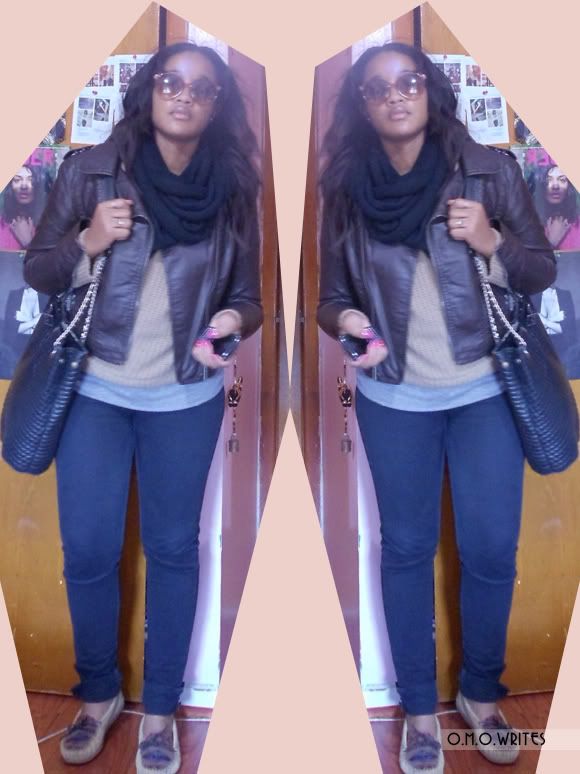 //DEETS: street venor shades, Urban Camel sweater, YMI moto jacket, American Apparel jeans, Minnetonka moccasins//
Saturday morning, I'm awake but barely turned over once...and in comes Grandma. She's going to go curtain shopping for me because I'm so good to her and besides, I need "decent curtains."

Somehow before I even get the sleep out of my voice, I end up on a bus to Fordham Road [shopping spot of the Bronx] to hit up my Grandma's curtain spot with her! Eeek!

Quickly, above is what I threw on. Def big glasses because I put no mascara or anything on..just gloss. Went for my go-to sweater and just slipped on moccasins. Below are my new curtains which my sister likens to shower curtains. She's a hater! It's really a whole custom look that I came up with--the second layer is a gray sheer situation to compliment the black and gray panels in the valence [peep the technical terms! hahah]

Happy Rest of the Weekend to you!