How about freckles, but only when they go with your outfit?

When I was younger, I would draw freckles on my face. My mom's eyeliner spotted across my cheeks looked like I got into it with a brown sharpie. But at Chloe's fall 2011 show, they took on the task and came out triumphant inspiring me to try again...

Maybe with a skilled hand and makeup experience I can master the look. Why would I want to? Because I still secretly (or not so secretly now) wish I had freckles. Ones you can rub off? Even better!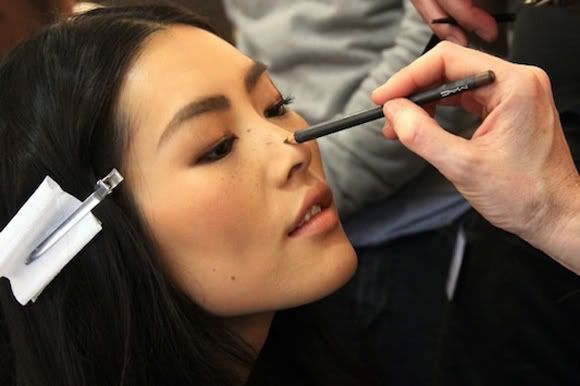 //SOURCE//
//PHOTO CRED//