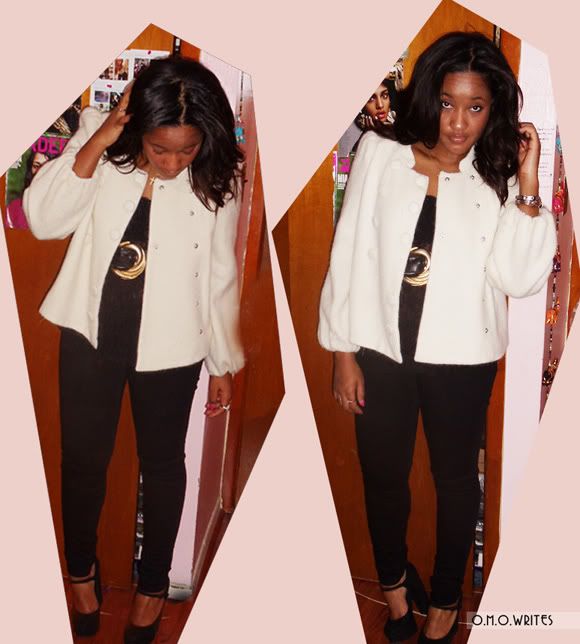 //DEETS: French Connection jacket Urban Outfitters lace peplum top YMI jeggings Forever 21 platform//

As a fan of YMI Jeans, I was super excited when they sent me a pair of their jeggings in Black Twill and Sleek Blue! Taking me into the New Year even on New Year's Day, were the Black Twill Jeggings because they were such a perfect, second-skin fit. In a asolid twill fabric and a clean wash the style is perf for a dressed up or down look.

You can buy your own pair of Jeggings in Black Twill //here//. And while you're at it enter to win a year's supply of YMI Jeans in the YMI Facebook Top Fan Contest.


//Deets: French Connection jacket Banana Republic scarf Urban Outfitters plaid baby doll top YMI jeggings Aldo boots//