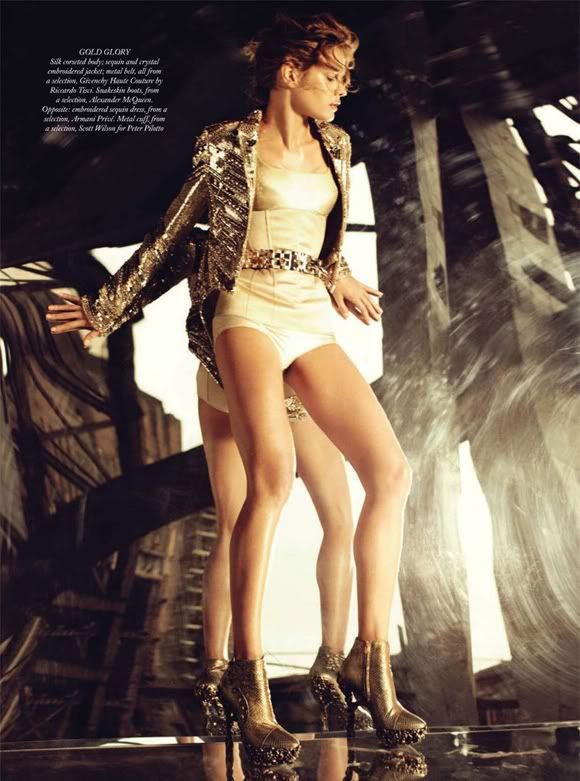 How you manage to look effortless while rocking armour-inspired looks is beyond me; yet, Natalia Vodianova does not seem to be having trouble.

Styled to perfection by Sophia Neophitou-Apostolou, these looks are all about balance. Pushing the limits, while knowing when to stop. The key to these amazing looks is the combination of hard and soft, structured and flowy, gold embellishments and a neutral base. She pairs a skin tight, collared dress of gold feathers, with a gentle tulle skirt surprising us at the bottom. Soft hair, natural make up. It all just works.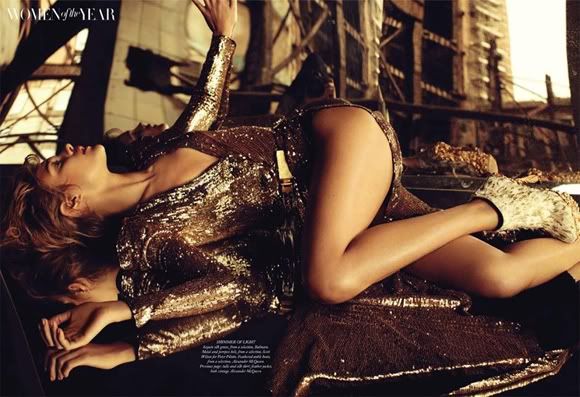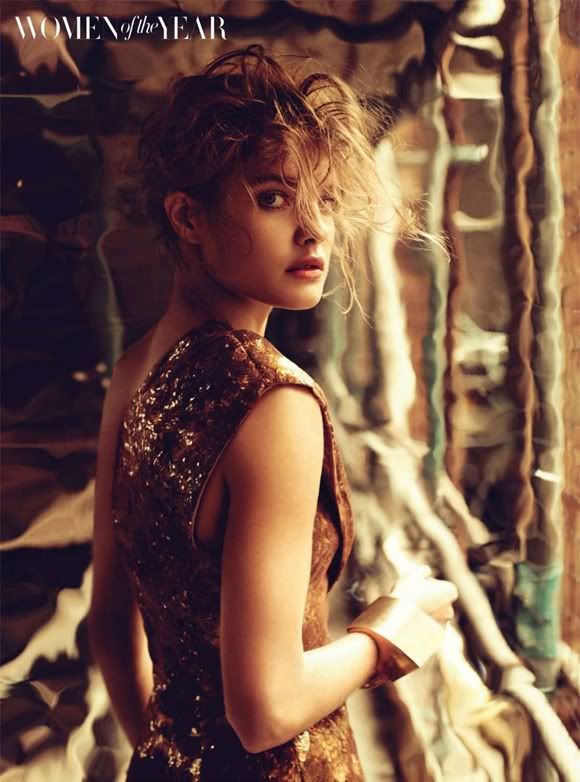 This spread is a great example to guide us in wearing our statement pieces…tamed down a bit of course. Or not! Pair an embellished jacket with a structured, simple bodysuit and neutral high-waisted skirt or trousers. If you have a bold, eye-catching piece, pair it with something unsuspecting like a soft lace layer. It is all about mixing and matching to achieve this perfectly unexpected balance.
Natalia Vodianova in Harper's Bazaar UK December 2010, Photographed by Michelangelo di Battista.
//
SOURCE
//
posted by kelly rose