Season after season, Helmut Lang's designs never wrong me. I am constantly intrigued by his signature use of earth-tone prints, seamed leggings, and two-toned fitted jackets.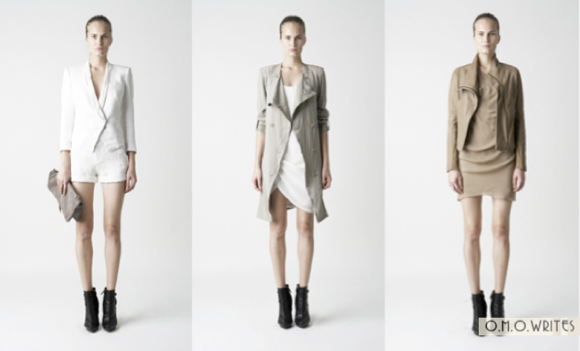 Lang has done it again with his Spring/Summer 2011 collection. He stays true to himself with the asymmetric theme carried throughout, adding unique angles and proportions. The color palette stays simple in creams, camels, or charcoals--focusing more on the interesting design of the garments. The monochromatic look with a staple chunky black ankle boot, the perfect touch.
Not surprised, I want everything!

posted by kelly joyce