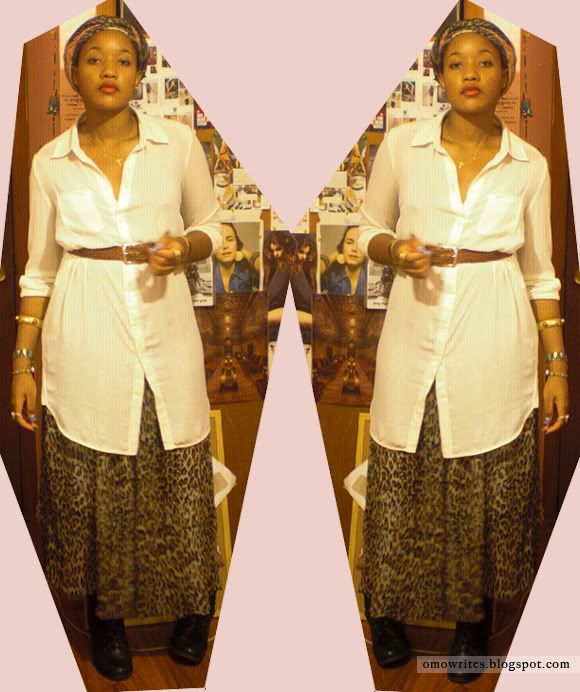 Deets:Vintage scarf via my mom [worn on head], H&M blouse, Vintage skirt and belt, Steve Madden boots

Day 3 of New York Fashion Week. Rainy. Chilly.

Sessilee Lopez mouthing "Fuck my life" and "I can't feel my feet" to her model beau, Wendell, sitting right behind me in lawn. -Outdoor Catherine Malandrino presentation.

Elise Overland and the smoky-eyed violin intermission.

Lunch at Cafeteria.