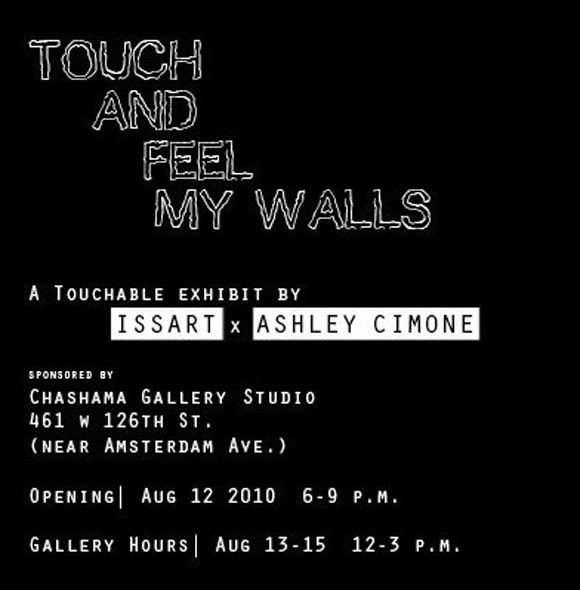 Finally an exhibit where you don't have to fear triggering an embarrassing alarm at the temptation to touch! My girls, Isis Swaby and Ashley Cimone have come together to present a touchable exhibit that, I hope, proves to be as provocative and clever as it's title.

//DEETS//
Where: 461 W 126th Street Studio Gallery btwn Amsterdam and Convent Ave

Opening Night: Thursday 08.12.10, 6-9 p.m.

Gallery Hours: 08.13 - 08.15, 12-3p.m.