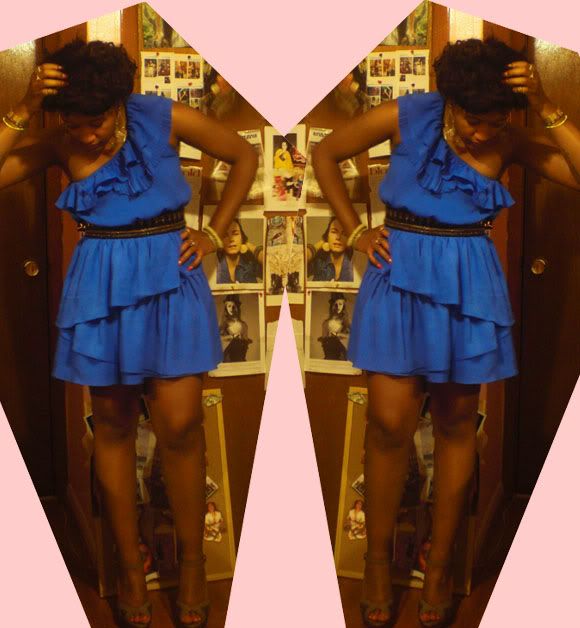 Deets: Forever 21 dress, Vintage belt, Forever 21 shoes

I said, "I pray that I find a love that feels the way their first dance looked..."

The wedding of a couple of my college friends in New Jersey this past Saturday was beautiful and the reception was such a good time. We Soul Train-Lined, we remixed the electric slide, we fist pumped in tribute to NJ... There's nothing like a wedding filled with your college dance group friends.