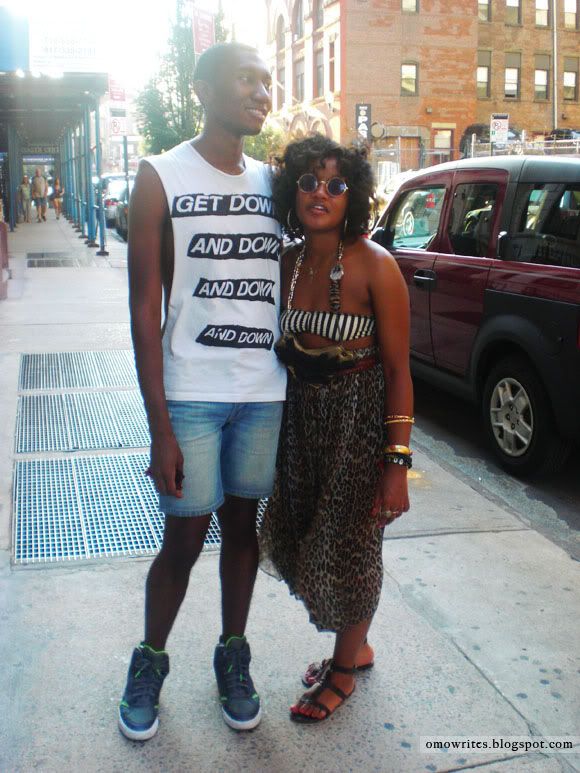 I was there. I witnessed it myself. We all walked out on M.I.A. leaving her behind in torrential storms that struck Governor's Island.

What a shame, she curated the festival herself and was showed up by her opening acts. What do you do when your sound isn't right and your fans can't tell "Boys" from "Bambo Banga?"

On a fashion note, check out my Krystal Rae piece, son! [I like to say "son" every now and then...it's completely against everything I represent and it's just ironic, don't you think?] I spoke about it a bit Krystal's work //HERE//...now watch it in action!