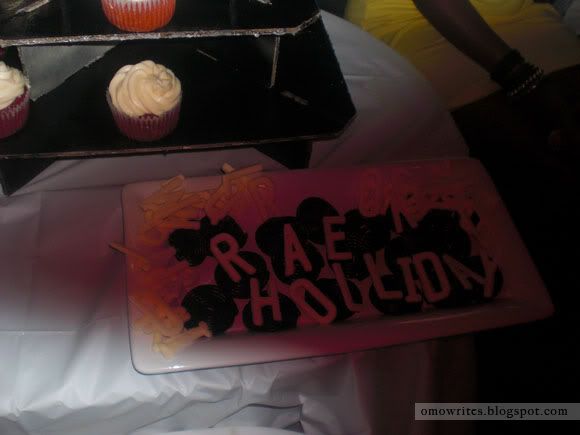 It was that time of year again! Time for festivities that celebrate Rae's [Stuff Fly People Like] amazingness and birthday! The open bar drinks on the patio were great and so were those cupcakes and white chocolate letters by Cupcake Suite. Friends were happy and the vibe was jolly!

But editing photos, I realized that Rae and I took no shots together! We gotta do better next time, lovely!

But here are shots of some of your friends!