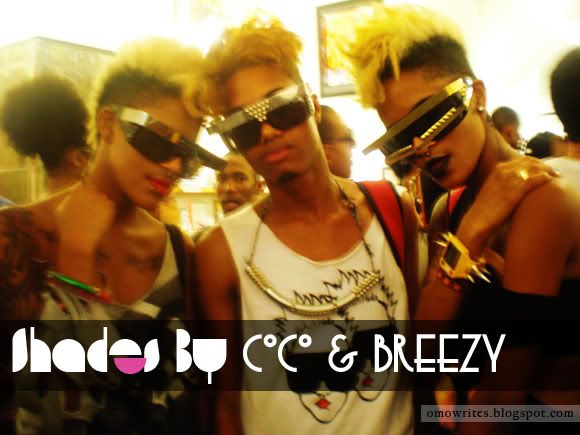 Coco & Breezy have carved out their niche in the Kerin Rose-coined universe of interest shades. Not only have they fine-tuned their style, they've branched out to create headbands, rings and necklaces.

Then there's Kidear...new to the face candy circle, his designs tap into a more glamorous side of the look with Swarovski crystals and stones that illustrate what literally looks like chandeliers on your shades.

Can they co-exist or am I just searching for drams?