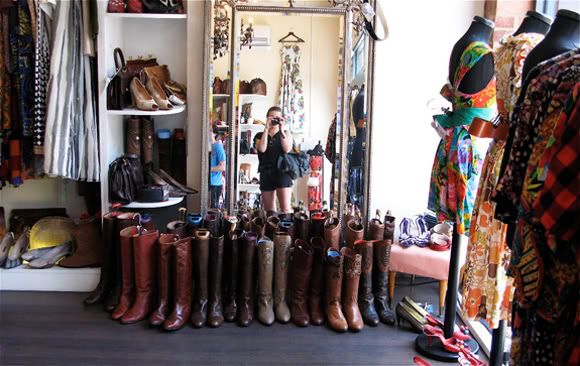 With fashion spanning back to way before you can imagine but just at the reach of your fingers, how could you not love vintage!?

If you think it doesn't work for you, no worries! I don't want you to miss out so, here are a couple tips:

1. Pack light and appropriately. Don't bring a big, hunky bag with you. Instead opt for an across the shoulder bag that allows you to sift through racks among racks effortlessly.

2. Pass up the costumey pieces. You'll never wear them!

3. Stick to colors and patterns that you like. If you find a cool shirt in that vintage burgundy-from- Three's-Company color, your look may come off too vintage for your virgin vintage taste.

4. Focus on what your style is and use vintage as the source for better constructed, one-of-a-kind version!

There you go! Now thrift and vintage shop away!



photo cred