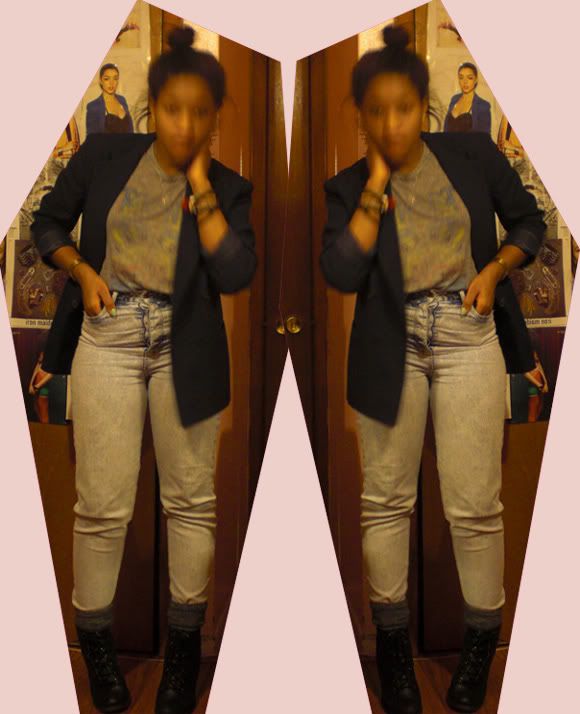 Deets: vintage tee via having it since I was like 10, vintage blazer, H&M jeans, Uniqlo heattech Men's socks, new Steve Madden boots

High-waisted jeans, a distressed tee and a blazer. It's foolproof and makes me feel comfortable, put together and still stylish. I recently got a new job and while acid wash jeans may not be typical office wear even for the most fashion forward offices, the blazer makes it alright...in my eyes at least.

And for a look [employ whisper voice here] behind the scenes...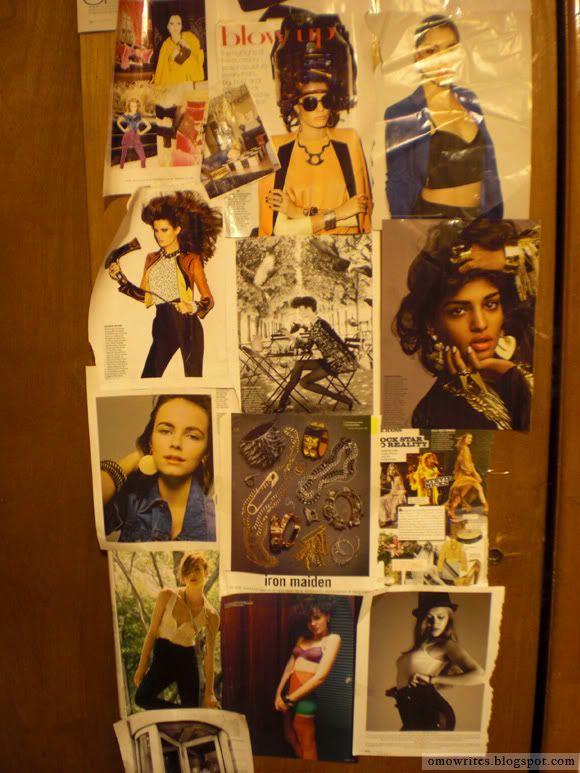 My closet. A recent work in progress...