PaperMag, the glossy that keeps the NY music/party crowd in the know, hosted its 5th Annual Nightlife Awards this last week.
By the time we hit the carpet,
Corey
and I knew we were in for the time of our lives! From 7ft tall drag queens with fringed headpieces to Mischa Barton, this was more than your average awards show. Sponsored by the good folks at Svedka with tunes from Best DJ winners Harley & Cassie ( that played Sam's theme song "I Took The Night") the energy was intense!
It was shoulder to shoulder in that piece, but I was able to get a couple shots of some fly chicas!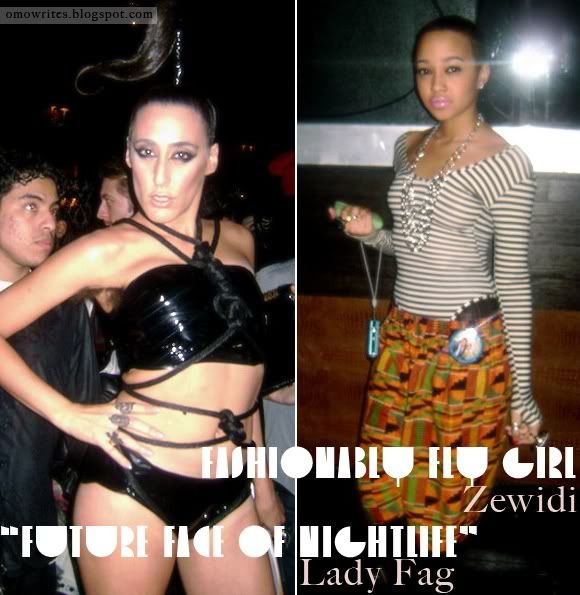 One of my fave gals to party with, PaperMag thinks so too, Lady Fag
. (left)
Loved Zewi's fun with patterns. Check her blog here. (right)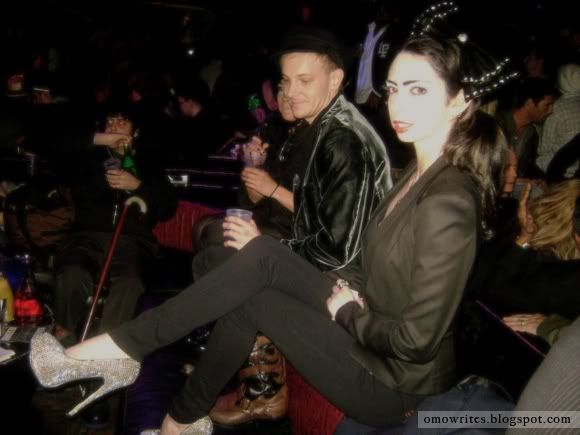 The awards were just as much about fashion as they were about NY nightlife, so lets dish on a few of the night's winners!