PHOTO CRED: Celia Smith

I spotted this sweater at H&M and thought it was great. Didn't get it but luckily my sister did! I'm also wearing my black cable knit thigh high socks for the first time.

I styled them over a pair of ribbed tights and felt a strange hint of sexiness. I was also super warm! See the deets below...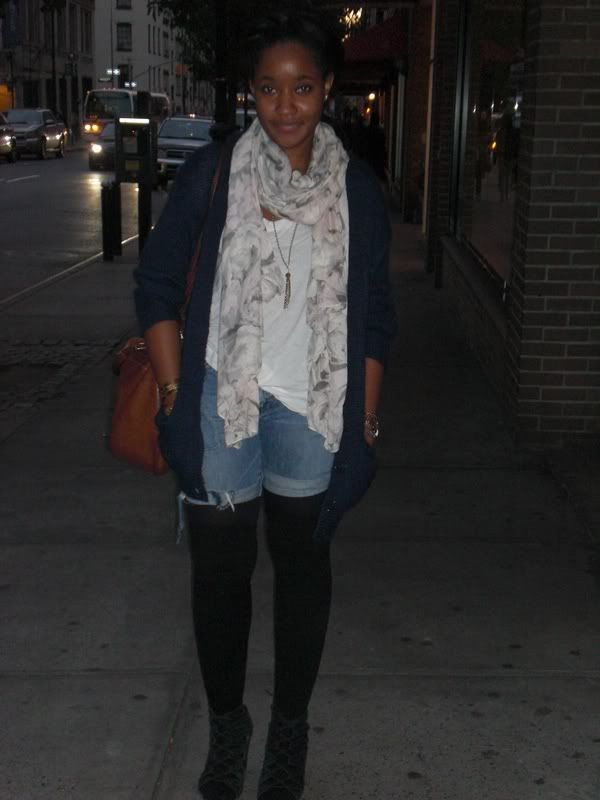 DEETS: H&M cardigan, Forever 21 tee, old Sergio Valente Jeans made into cutoffs, FC tights, Am App thigh highs, Aldo wedges