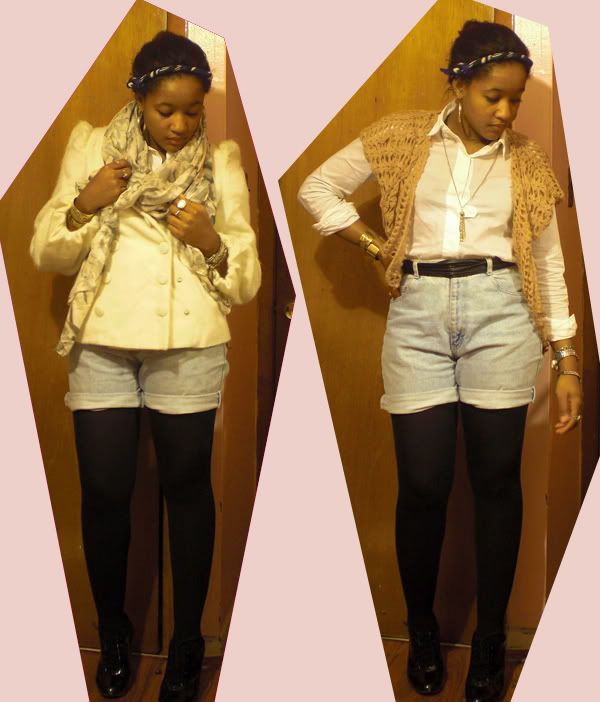 DEETS: French Connection jacket, tights and woven, H&M scarf and knit sweater (pinned butterfly sleeves up), Urban Outfitters scarf (worn as headband), Aldo belt (worn without buckle & tied in the back), Payless Oxfords.

In experimenting with fun in my outfit, I conveyed a look that touched on the '60s,'80s, and '90s from the fuzzy white jacket, to the twisted scarf headband, to the denim shorts paired with tights. I also stepped out of my comfort zone in wearing things that I don't show much love to and personalized the look further in customizing pieces to fit the way I want [check the "Deets"].

And it wasn't the first time that I came off a little wacky...check here. It might be something in the jacket!