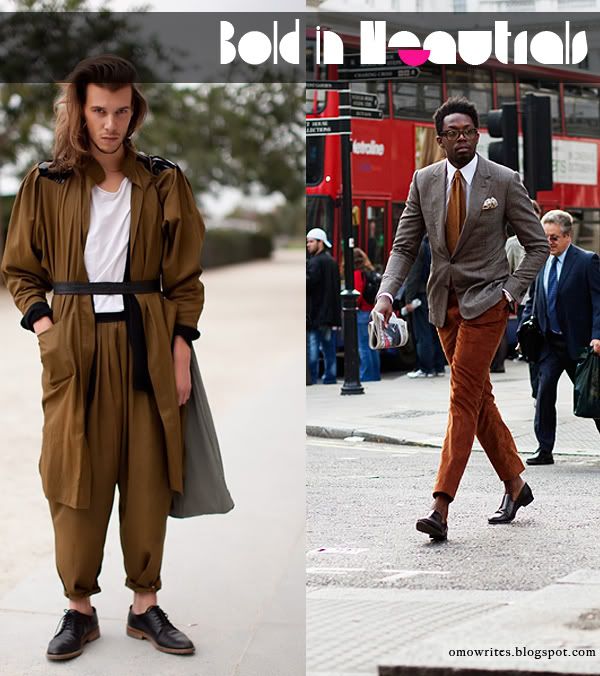 photo cred: stockholm street style, The Sartorialist

These fashionably aware fellas make the neutral, and less favored color of brown look exciting with their styling nuances. The shot on the left is drapy and chic, truly effortless, while the look on the right is completely dandy-inspired.

Whatever the inspiration, turn what's least expected into a show stopper!