Their eyes were made to look like they hadn't slept in a hundred years and their faces as if there was a fire that everyone else missed, but them.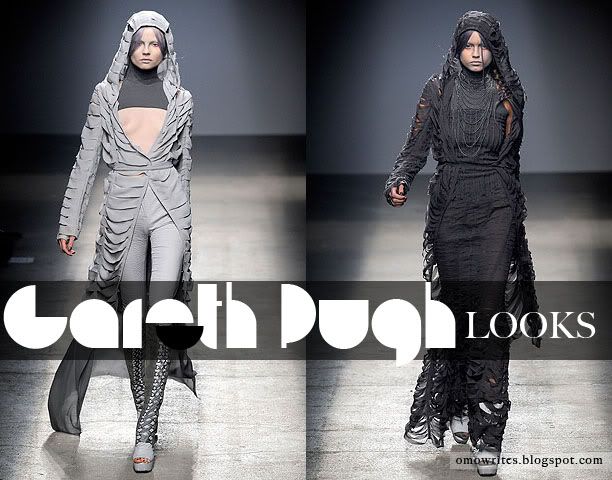 Pugh's show was apparently a doom-filled fairytale where some models played mystical forest creatures.

And watching from the front row? Who else but Rihanna. I'm sure we'll see her suited in slashed pants and laced up boots soon...and I have a feeling that Lady Gaga may take the winged-face piece straight to the street!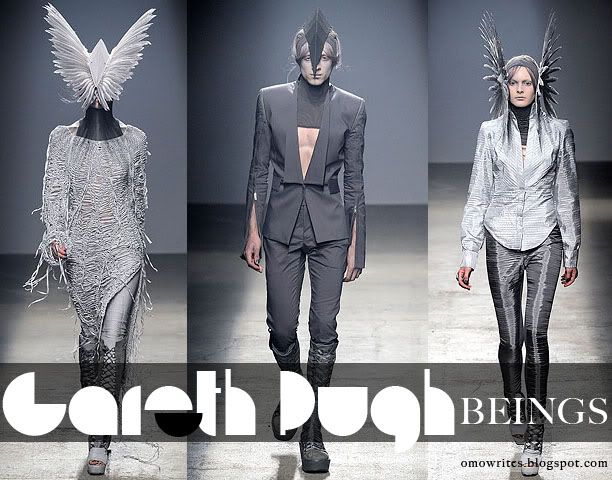 See the rest here.