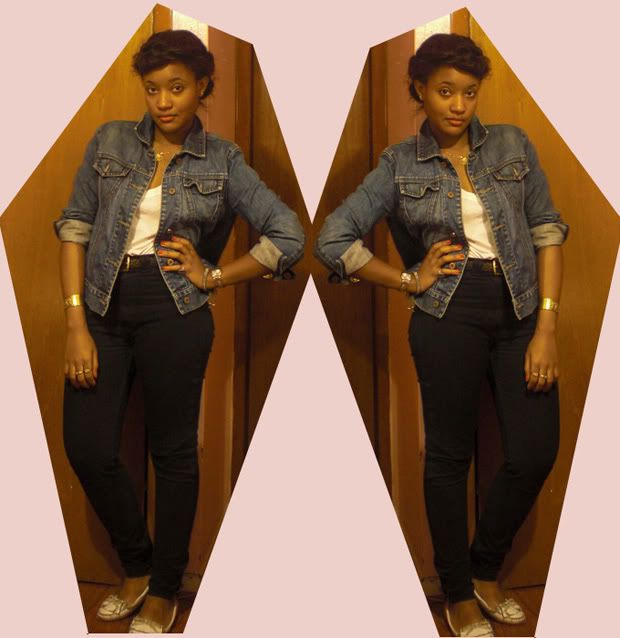 DEETS: Childhood Gap jean jacket, Forever 21 tee, American Apparel high waisted jeans, Steve Madden shoes

These are the last of these Steve Madden shoes. They've been with me every summer since 2006, when I wore them for one of the first times in the rain, by accident.

The soles are leather and don't do well in wet weather...since then they've been wearing down and I think it's now time to retire them before my feet meet the concrete. They've done me well...now onto the next for next summer...