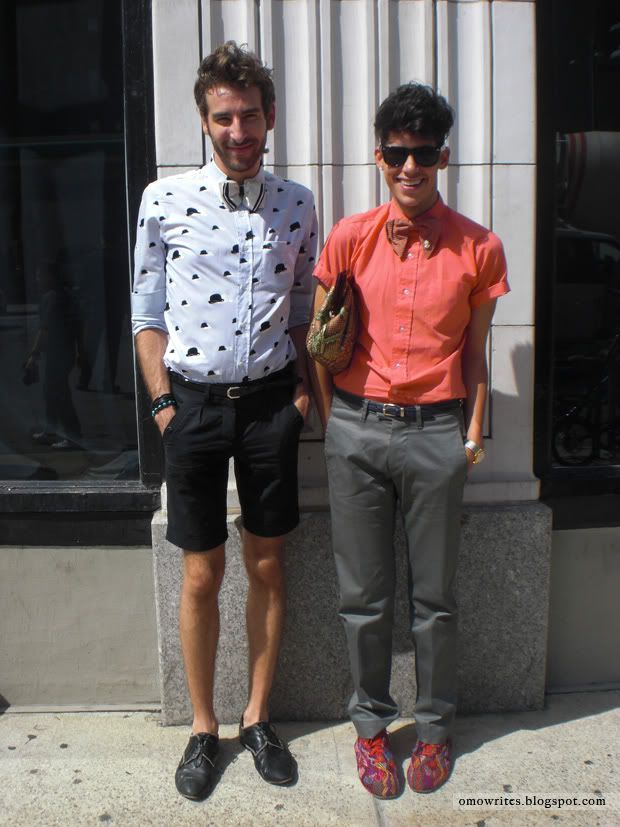 Nothing says Dandy gentleman like a bow tie.

Bryan Levandowski, fashion director of Blackbook and Miguel Pinzon, self-prolaimed "Citizen of the Universe" stepped out onto the fashion week scene in looks that scream "Fashion is fun, lighten up!"

The guys keep the look streamlined by sticking to color stories, Bryan in black and white and Miguel pink and neutral colors, apparently styled around his Osborns.