As I become more deeply entralled in fashion and all that surrounds it, I've become more interested in the photography of it and the photographers behind those shots that captivate me in bringing a model, a story and articles of clothing to life.

Kwesi Abbensetts does that with his own distinctive flavor. Reading a little bit about him, I've learned that he is: Guyanese, BK bred, an early scholar and an accidental photographer.

I also know that he's shot my girl Sarah and knows my girl Eni...I'm bound to meet him soon, I'm sure. Can't wait!

Here are some shots from his blog, Spaceship George, of the always stylish, Khayriyyah Muhammad!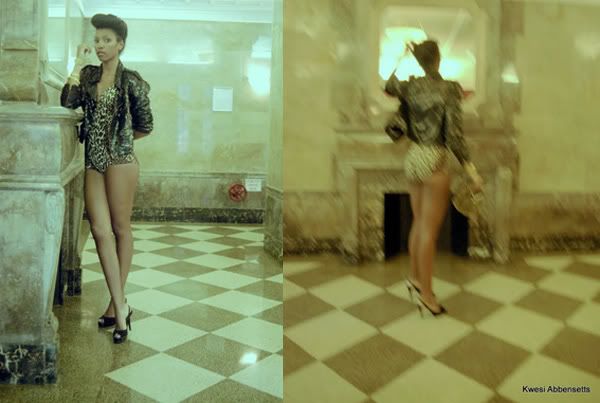 Also check out his website...I love the "People" series! Here are some shots...