Here's a nice summation of what's happened and what's to come!

So last night, I set out to the city to go to Tenjune. Really pretentious, model-laden, bottle popping kinda place. My girl Michelle, goes there "all the time" with her girl Ainjel, so no worries, right?

Wrong!

I get there to find out that Ainjel only has a plus 1 on her promoter's list. And as many times as they've been there, they send me over to talk to the owner to plea for entry. Not my style. So I dip...

All is not lost...here's the 'fit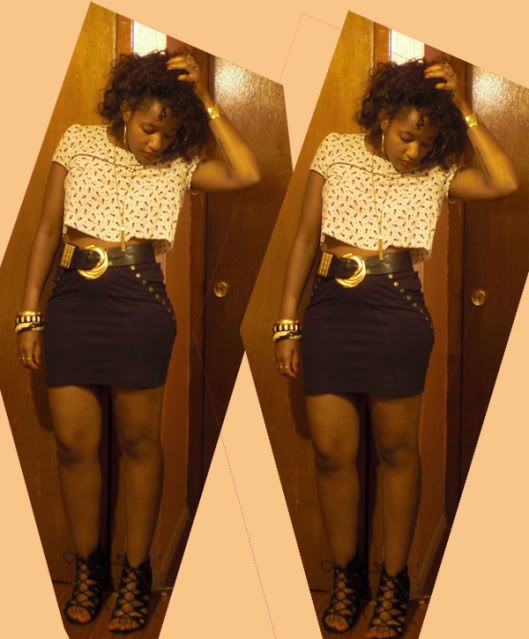 Deets: really old H&M top (cut into crop), H&M skirt, Aldo Wedges, vintage belt, new highlights!

Working a little backwards...




Earlier that day, I got my hair colored by Mia of Younghsee Salon. I met her at the one of the Sobe Summer Friday parties. She suggested I go with more lighter browns, but I was nervous about that. I got a full head of highlights but my hair is still on the darker side. Next time, full faith in Mia!
Younghee Salon
64 N Moore Street
NYC 10013
212.334.3770
BTW: I made my hair curly myself...for deets hit up the comment section and I'll tell you how.

Then today, I wore that H&M shirt that wore to Tenjune. Don't judge me...I barely spent time in it! You might say I'm obsessed with cropped tops now. And that's fine. I am.
I'm dancing at home, practicing poses...




Poses for what??

A fashion show! If you follow my tweets, you know that a couple months ago I was randomly asked on the train to model in a show where my jewelry also earned a set! Don't miss the it next Saturday!




Also next weekend is a huge sale in DUMBO where I'll be vending! I'm super excited!!
Save those dolla, dolla bills ya'll!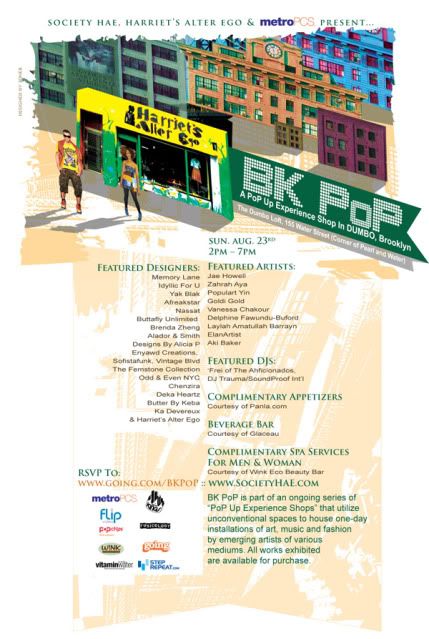 Deets:
Sunday, August 23, 2009
2-7pm
Take the F train York Street

p.s. i finally got my Palladium boots from BPMW for covering their fall preview for The Fader...Can't wait for fall to wear them!