David caught my eye though at first glance, he may look like the average NYC college kid.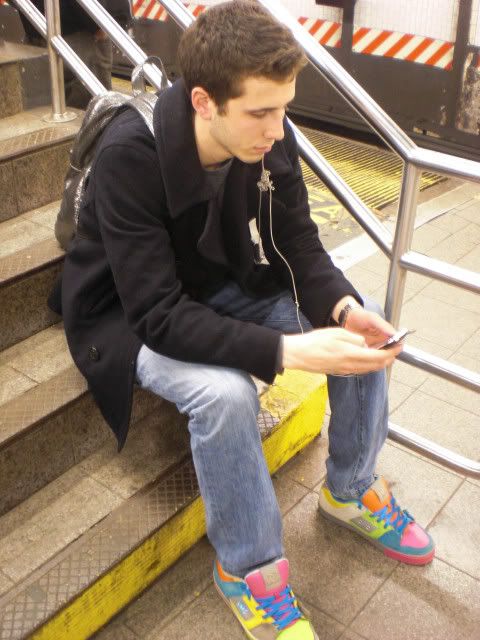 But look a little closer.

Mismatched DCs. A metallic backpack. That, paired with a peacoat and blue jeans says that there's a diplo/M.I.A. spirit trapped in that All-American facade. I see you, David!