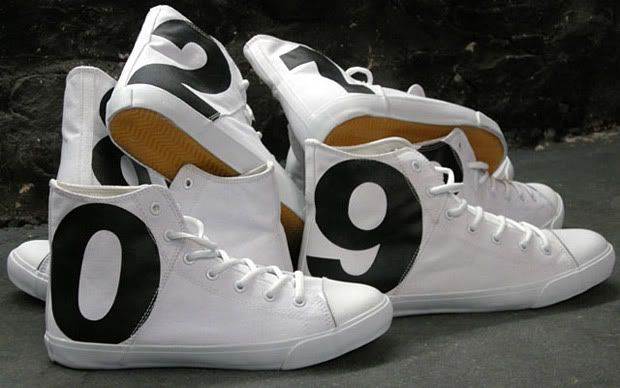 Photo Cred: Hypebeast.com

These might be the most refined sneakers ever. Chris Stamp of Stamp'd LA released the minimalistic shoe for this spring/summer '09 seasonn now available at Roden Gray.

Just like the pair of Chucks you have on right now? No way! The toe is made of calfskin and the bold number is so modern art-esque.