Just a couple days ago, I was wondering about the recent Champion emergence. DeeRay of Deeray's Way said that there had been a recent collaboration between the brand and Jeff Staple. Iran of Buzy Gurl in Da NYC said that Champion has gotten so hot that a kid stole her brother's hoodie! Can't you just pick 'em up for nothing at Modells?

Maybe, but Champion has grown beyond a quick buy at your nearest sports store. You have approximately 8 days, 23 hours and 2 minutes, from the time I'm writing this post to enter Hoodie Remix.

I'm way past my bedtime designing shirts on the interactive site. The hoodie with the most votes will have their design distributed for actual purchase! Although Issa W. From Millbrae, CA has 23 hoodies in the lead out of the 50 most popular designs, I may still have a shot! A girl can dream, right?

Here's the first out of my three designs, vote for your fav! A style for ladies! View it here.




One for guys. View here.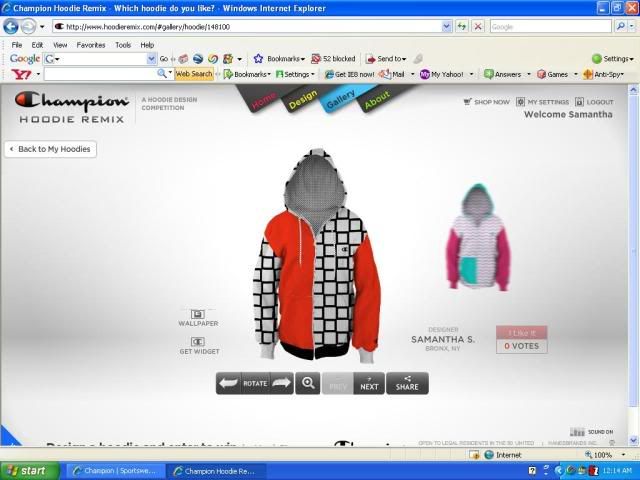 And a unisex design. View it here.